Monthly Clubs Reviews & Testimonials
BeerMonthClub.com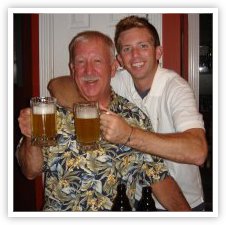 "
I have to admit that getting a new shipment delivered every month is like Christmas morning 12 times a year. I usually cherish the beer by myself or with my closest friends. I'm selfish when it comes to beer this good. However, I did decide to share my shipment with my Father-in-law! I figured what better way to get on his good side than to share a Belgian Ale from Bavik with him. We're both smiling because he got to taste one of my cherished beers and because I now think he finally likes me. I guess I'm worthy of his daughter when I share beer this good. Thanks for making it Christmas year round for me, my friends and family!
Scott Centea, NC
---
WineMonthClub.com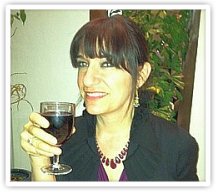 "
Thank you so much for providing us with an absolutely wonderful and consistently delicious selection of wines! Over the years, we have been so pleased with our club membership and always look forward to each month's excellent selections. In the nearly 10 years we have been members, we have never been disappointed—without fail we have truly enjoyed each and every bottle! In fact, we recall some of our best dinner parties by the wine club wine we served! Thank you again for everything!
Rhonda & Karl Taube, CA
---
CheeseMonthClub.com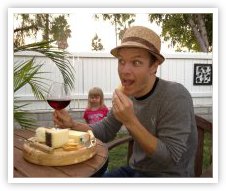 "
Words can't express how excited our house gets when our monthly cheese arrives. We open bottles of wine, invite neighbors over, and take turns closing our eyes and guessing the region of cheese by scent alone. My wife got us the cheese membership to supplement date night and it has really saved our marriage. We've even noticed that our kids are doing better in school! Having a neat variety of cheeses delivered to our door is a great experience. The portions are generous, the newsletters describing the cheeses and suggested pairings are clearly thought out, and the price is really reasonable. I've recommended the membership to many friends and look forward to many more years as a member!
Matt & Amy Hale, CA
---
CigarMonthClub.com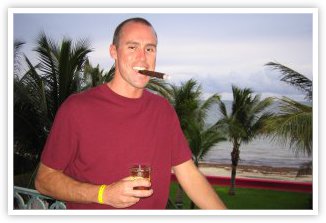 "
I have been smoking cigars for about 10 years and wasn't sure how my girlfriend would handle it. She enrolled me in the Cigar of the Month Society for Valentines Day 2005. She couldn't have done better. In fact she hasn't given me a better gift yet. I have enjoyed each and every shipment. I have always tried new cigars when ever possible but this has been the best. Your choices have been exceptional. I have attached a picture of me when we were in Cancun at the Moon Palace Resort. I am standing on our balcony enjoying some scotch and a delicious X3 Triple Ligero Toro. Keep the great cigars coming. I look forward to the next shipment, and the next, and the next!!!
Richard Carver, WY
---
ChocolateMonthClub.com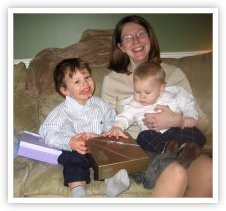 "
My husband Evan got me a subscription to your gourmet chocolate of the month club as a gift. It was one of the best gifts I've ever gotten - our whole family looks forward to each month's new arrival of chocolates. We share the pieces, savoring every bite. Each one is better than the last! Our 2 year old son Calder gets so excited whenever he sees the beautiful packaging, he loves to keep the "presents" even long after the chocolates have been devoured. Of course he is even more excited by the "special treats" inside. Thank you for bringing so much joy into our home each month!
Katy, Evan, Calder, and Nolan Scott, MD
---
FlowerMonthClub.com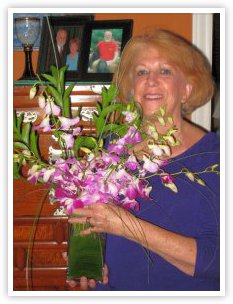 "
The beautiful Thai orchids that arrived in February were the second arrangement I have received as part of "Flower of the Month Club" Christmas gift from my son, Scott. The first shipment was a stunning peonies bouquet. I have been very pleased with the quality of the flowers as well as their packaging. I shall look forward to my next bouquet.
Linda Sawran, TX
---
BeerMonthClub.com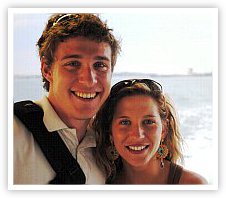 "
We are getting married this October! To pay for the wedding on our graduate student incomes, we had to make some cuts. Beer of the month club or cable television? As proud beer of the month club members, the choice was easy! Thank you for the wonderful selection of beer. Our appreciation for quality beer and the people who make it inspired us to make our own. Our first home-brewed batch of amber ale was a success! Perhaps one day something we have brewed will be included in the monthly package of joy! Cheers!
Austin & Heather Mitchell, PA
---
CheeseMonthClub.com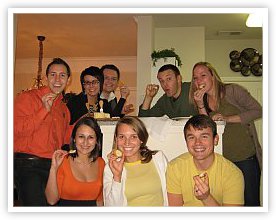 "
As a Christmas gift last year, my husband and I received a membership to the Cheese of the Month Club. We anxiously awaited our first shipment, unsure of what to expect. To our delight, all of your cheeses have been utterly delectable and we are also pleased with the informative accompanying newsletter, especially the tasting notes. We now plan meals and social get-togethers around our cheese shipments! Thank you for such a high-quality product.
Victoria Swider, IN
---
CigarMonthClub.com
"
I just wanted to drop your team a line to tell you that the cigar of the month club was a great gift my son gave to me for Christmas. The write-ups on each of the cigars that are included each month are great. I found myself reading about each one and then when I would smoke one I would rate them myself. I have a long list now of most of the cigars and now know more about how they are made and what type of flavors they produce. Just wanted to share how fun it is and keep up the great selections. GO BEARS!
Kevin Zesch, IL
---
ChocolateMonthClub.com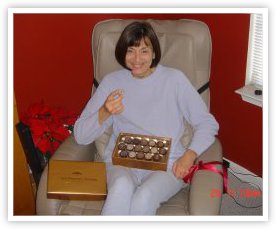 "
This month's selection of Green Mountain Chocolates is amazing. My daughter (who gave me the membership as a Christmas gift) advised me that they are rated as one of the top three chocolates in the country. What could be better than sitting in the massage chair and enjoying wonderful chocolates? Thanks for getting the shipment to me in time for holiday relaxation and indulgence.
Donna M., MD
---
FlowerMonthClub.com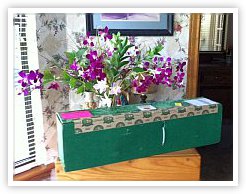 "
I am thoroughly enjoying getting beautiful and fresh flowers delivered each month. It's always a fun event to open the box and see the surprise within. I'm also learning about some flowers I had never before heard of or seen!
Erma Warhus, TX
---
BeerMonthClub.com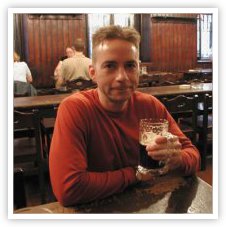 "
I've been a member of your BOTMC for 12 years. I've no doubt that the diverse selection of beers you've provided me helped me win the 2009 Beerdrinker of the Year Award. The annual competition is a national event. Hundreds of beer resumes are whittled down to 3 finalists. A 7-judge panel grilled myself and the other 2 finalists for over 2 hours before making their decision. The award is based on knowledge, philosophy, passion, and experiences. I have to thank the BOTMC for your contribution! I've enjoyed your BOTMC so much, 3 years ago I added a second membership, the Rare Beer Club. It's always a treat to imbibe in specialties that are difficult or impossible to find here in the US.
Cody Christman, CO
---
WineMonthClub.com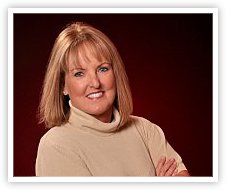 "
I had heard about wine clubs in the past, but had never used or received a gift membership. This past Christmas, a dear friend gave me a subscription for two bottles per month (one red and one white). Without a doubt, it has been one of the BEST gifts I've ever received because it has kept on giving long after Christmas! I am a Realtor and have decided that I will be sending a subscription from your company as a thank you gift for my clients. What a better way for my clients to remember me than to give a gift that keeps on giving months after the transaction and will remind them of me and my services as they share it with friends? I can't wait to send it to my next buyer!!
Kristi Anderson, GA
---
CheeseMonthClub.com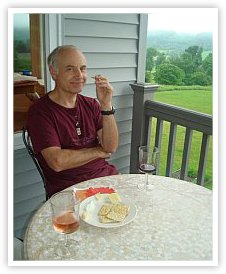 "
Here is my husband, Lanny, enjoying your latest shipment of cheeses. Our daughter, Laura, gave him the a three month gift for Christmas. On his 60th birthday in March, she continued the tradition by extending it another three months, then came Father's Day in June and she continued it another three months. She is now trying to figure out how to gift the last three months of the year! I must tell you that he is super excited each time the cheeses come in. We have a little wine and cheese sampling party and rate them.
Beth & Lanning Brandel, NY
---
CigarMonthClub.com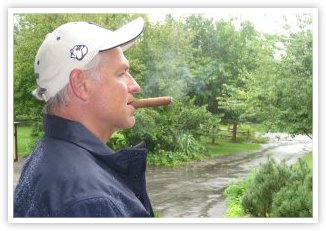 "
Standing on my front porch in Poughkeepsie, NY, in the Hudson Valley, I was about to celebrate the bulk of hurricane Irene passing through without inflicting too much damage. Then, our power went out and the rain picked up again. I decided to celebrate anyway, and pulled out the Indian Tabac Classic that I received in my last Cigar of the Month shipment. And though it didn't bring the electricity back on, it made watching the storm vastly more enjoyable.
John Morley, NY
---
ChocolateMonthClub.com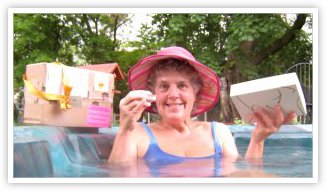 "
My son, Justin, treated me to a subscription to the Chocolate Club for my birthday this year. His message says it all..."I have often tried to describe you to people...haven't quite figured out how yet, but invariably the description includes chocolate in one of its sumptuous forms!" So, it was with great anticipation that I waited for my first delivery. One morning I was relaxing in my hot tub enjoying a beautiful spring morning, thinking that life couldn't get much better...when suddenly it did! The FedEx delivery man arrived with my chocolates in hand...life is good...and the chocolates are yummy!
Bonita Armstrong, PA
---
BeerMonthClub.com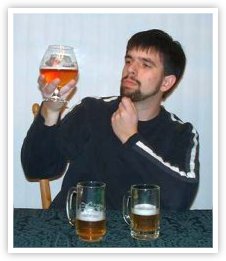 "
You guys are doing a wicked pissah job (that's New Englander for very awesome). I was never a huge IPA fan but the ones that you have been picking have really turned me on to the style. Keep up the good work and keep those hoppy delights coming!
Adam Burnett, MA
---
BeerMonthClub.com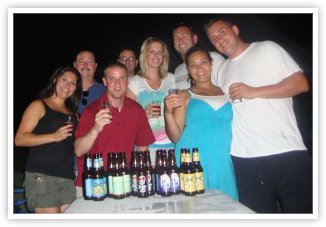 "
I gave this membership to my husband on his birthday a few years ago. He is a C-17 Loadmaster in the United States Air Force and often travels the world, tasting many great and different beers along the way. He has been very well known to wait on the steps of our porch while salivating and jumping up and down very excited every month. When we were relocated to a new base, my husband came up with the fantastic idea of having a beer of the month club get together with our new neighbors. Each month we taste each beer while we read about each brewery and everything about each beer. Thank you for bringing the love of beer into our home and bringing friendships close together. Cheers!
Sherea Malcolm, NJ
---
CigarMonthClub.com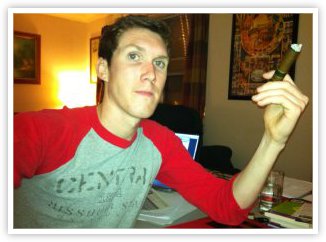 "
I'm an avid cigar smoker and scotch drinker, but as a law student, I have very little time or money. Your great program has helped satisfy my hobby without breaking my wallet by introducing me to new cigars which I normally wouldn't have the time to explore. Its the perfect program for an novice cigar smoker, or a veteran.
David Fuchs, MO
---
CheeseMonthClub.com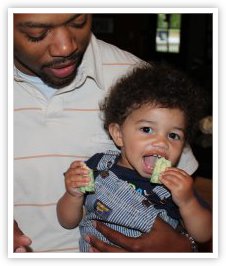 "
My husband, Freddie, loves cheese so much that my nickname for him is "Cheese". He was so excited that I got him the membership to your cheese club for his 30th birthday! We have so much fun experiencing our cheese when it arrives... but what makes it even more fun is that our 14-month-old, Kass, loves all of the different cheeses even more than we do!
Tiffany W., SC.
---
BeerMonthClub.com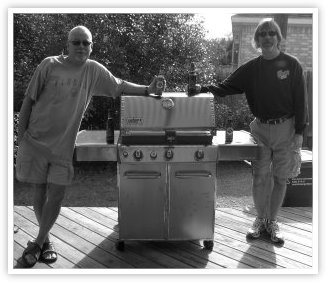 "
I was recently blessed with a membership into the BOTMC. My incredible wife had the wisdom and insight to give me 2 presents, a subscription to BOTMC, and a new Weber gas grill. Beer and BBQ baby! Does it get any sweeter than that? Upon receipt of my first shipment of imported and domestic beers, I not only sat down and enjoyed a brew, I also dove into "Malt of the Earth" the club newsletter. My best friend Tip and I spent an enjoyable Texas December afternoon with temps in the low 70's assembling my grill, and enjoying some incredible beer! What on God's Green Earth could be better than 70 degree temps in December? A new gas grill and Micro-Brews from BOTMC?! My bet is nothing! Prost!
Mark Webber, TX
---
CigarMonthClub.com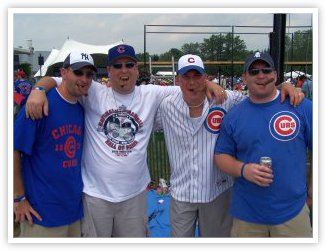 "
Along with 3 of my good pals, we drove from Highland, IN to Cooperstown, NY for Ryne Sandberg's induction in to the Hall of Fame. As lifelong Cubs fans, we made it set in stone that if Ryno got the thumbs up, come hell or high water, we would be there. To celebrate, I decided to share some of my monthly selections with the boys. They were more than grateful as we saw the largest returning class of Hall of Famers ever to return to Cooperstown, along with the induction of the great Ryne Sandberg and Wade Boggs into the Hall of Fame.
Kevin Peterson, IN
---
CheeseMonthClub.com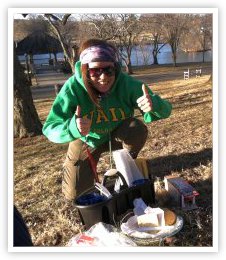 "
I have only been a cheese of the month club member for two months, but I am already hooked! I loved cheese before I became a member and now I love cheese even more. After eating campus food for the most part, receiving this gourmet cheese in the mail every month is delightful. A few days before my cheeses arrive I get so excited--and so do my roommates! Thank you cheese of the month club, you make the third week of the month truly delicious!
Sherea Malcolm, VA
---
BeerMonthClub.com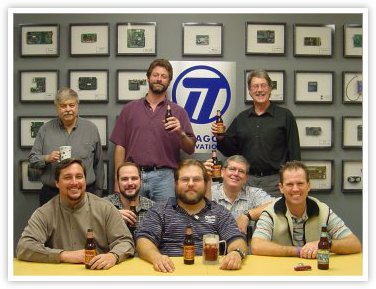 "
Greetings from the Paragon Innovations! Our weekly meetings give us a chance to relax and have one of your excellent microbrews after a hard day of calculating, and to enjoy the camaraderie of our fellow engineers. As problem solvers, some of the conversations at our meetings inevitably revolve around issues such as setting up a beer chamber for optimal serving temperature, the chemical processes of malting, and even procedures for opening a beer bottle without an opener that would amaze MacGyver. We now have 10 members, with plans to grow. Thank you so much for providing such a great product..
Trey Elsey, TX
---
BeerMonthClub.com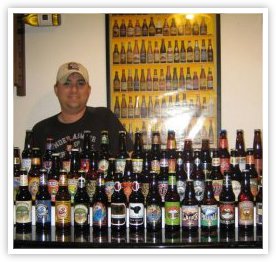 "
My favorite gift that I received this past Christmas is a subscription to The Microbrewed Beers of the Month Club. I was thrilled to receive my first shipment; brews by Green Flash Brewing Company and Boulder Beer Company. The thing I like best about The Beers of the Month Club is that I get to sample beers from breweries I've never seen before, beers that are not carried in my local stores.
Josh Kidd, NM
---
CigarMonthClub.com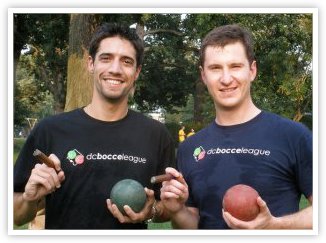 "
Thanks so much for consistently providing extremely high quality cigars every month. I particularly enjoy your smokes while playing bocce in the local bocce league here in Washington D.C. It's a great way to relax and have fun with friends after work. I've included a picture of myself (on the right) and a good friend from last week's game. I enjoyed the Rocky Patel Royal Vintage Toro from last month's selection while we rolled to victory. Keep up the great work!
Caleb Shoenhard, DC
---
CheeseMonthClub.com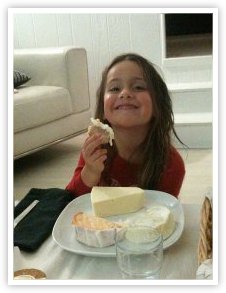 "
Our house is full of cheese lovers, but none more enthusiastic than 5 year old Sofia. Thank you for bringing a world of cheese to our doorstep every month!
Kristin & Emmanual D., CA
---
WineMonthClub.com
"
We have been receiving our monthly shipment of red wine for over 10 years. I can honestly say that we have enjoyed every bottle and never had a bad experience. We also love the variety as we have received just about every type of grape or blend that is produced. The International Wine of the Month Club is one of two wine clubs that we belong to but whenever we have a special event or dinner, we always chose your selections because we know that we will never be disappointed. My sister and her husband also joined after tasting many of the wines that we received in our monthly delivery.
Jim Mulvaney, OH
---
WineMonthClub.com
"
I've been a member of The International WOTMC since 2005. A co-worker was getting all these wonderful wines, so I asked him about the club and joined and since then I've received so many great, quality wines. In addition to the consistent quality, value, and variety, the customer service is the Best! Everyone I've spoken with over the years for reorders, etc. has been very friendly and helpful. I especially love the Cellar Notes that comes with each shipment that provide background information, including tasting notes, food pairing suggestions and great recipes, many of which I have tried and tried again. If you're a wine enthusiast as I am, I highly recommend this club. You won't be disappointed!
Lisa Vitale, FL
---
Read More Satisfied Customer Testimonials for Monthly Clubs
Monthly Clubs has always focused on customer satisfaction and quality. The testimonials above from our satisfied customers show that we offer nothing but the best in craft beer, international wine, artisanal cheese, premium cigars, gourmet chocolates, and fresh-cut flowers.
Be sure to take a look at the reviews and customer-written testimonials on our six monthly club options. Don't forget that you can combine a membership with any of our other six clubs with our Design Your Own Club™ program!
Responsive Customer Service
Our friendly and knowledgeable customer service team will help you with any questions. You may also place orders over the phone.
Mon-Fri, 7am - 4pm Pacific
Rated Customer Service
Assuring satisfaction to over 1,000,000 CUSTOMERS since 1994 has earned us an
rating from the BBB. A BBB Accredited business since 10/05/2005
View Our Profile